2018 Advocacy Agenda Summary

Lutheran Advocacy Ministry – NM is called to advocate for justice in public policy, with a particular emphasis on alleviating poverty and hunger, by speaking with and for those who have little or no political power and supporting ELCA members, congregations  and ecumenical partners in the ministry of advocacy.  As a state public policy office of the Evangelical Lutheran Church in America and the Rocky Mountain Synod , Lutheran Advocacy Ministry – NM speaks on behalf of the official positions of the ELCA as applied to the specific context of public policy issues in New Mexico.
Our 2018 Advocacy Agenda can be found HERE.
Join our Advocacy Network to receive Updates & Alerts.  
Our recent Advocacy Update is HERE.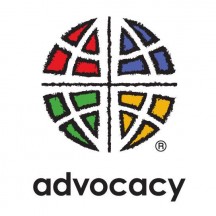 Affordable Housing & Homelessness

Support for the state Housing Trust Fund
Programs that assist children & adults experiencing homelessness
Family-Sustaining Income:  Policies and programs that assist people living in poverty to work toward family-sustaining income
Temporary Assistance to Needy Families
Quality early childhood programs & childcare assistance
Raising the minimum wage with adjustments for inflation
The right of workers to organize & bargain collectively
Health Care
Outreach & enrollment of those eligible for Medicaid or the NM Health Insurance Exchange
Creation of the mid-level profession of dental therapist to increase access to dental care
Hunger
Protecting funding for the state SNAP supplement program & against increasing barriers to SNAP enrollment
Efforts to close New Mexico's food gap & funding for food banks
Tax Policy
Tax policy that is fair & provides stable, sustainable & adequate revenue to meet the needs of our state, particularly the most vulnerable
Effective oversight & review of state tax credits, exemptions & incentives
Criminal Justice
Ending solitary confinement for juveniles & people with serious mental illness in prisons, jails & detention centers; restricting the use of solitary confinement for the general population in prisons, jails & detention centers
Working against efforts to reinstate the death penalty
Note: The LAM-NM Policy Committee may add issues as opportunities arise.